Streamline risk processes and drive accountability and ownership of risks across your organisation.
More info about this application >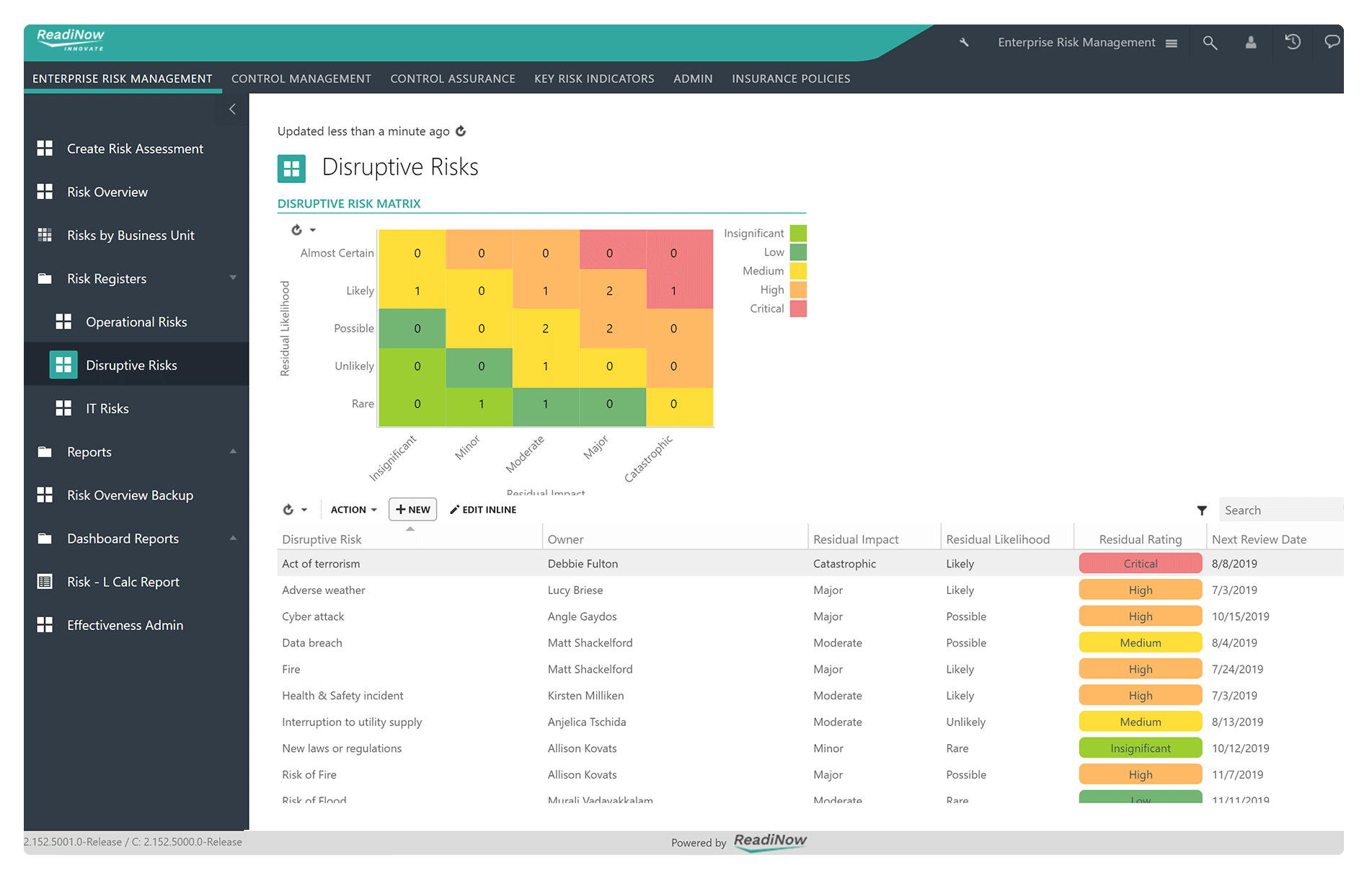 Risk Management
A simplified, centralised system, powerful analytics and the ability to adapt as your business changes. You can select controls from a pre-defined control library and use automation workflows so that standard controls are applied across the organisation.